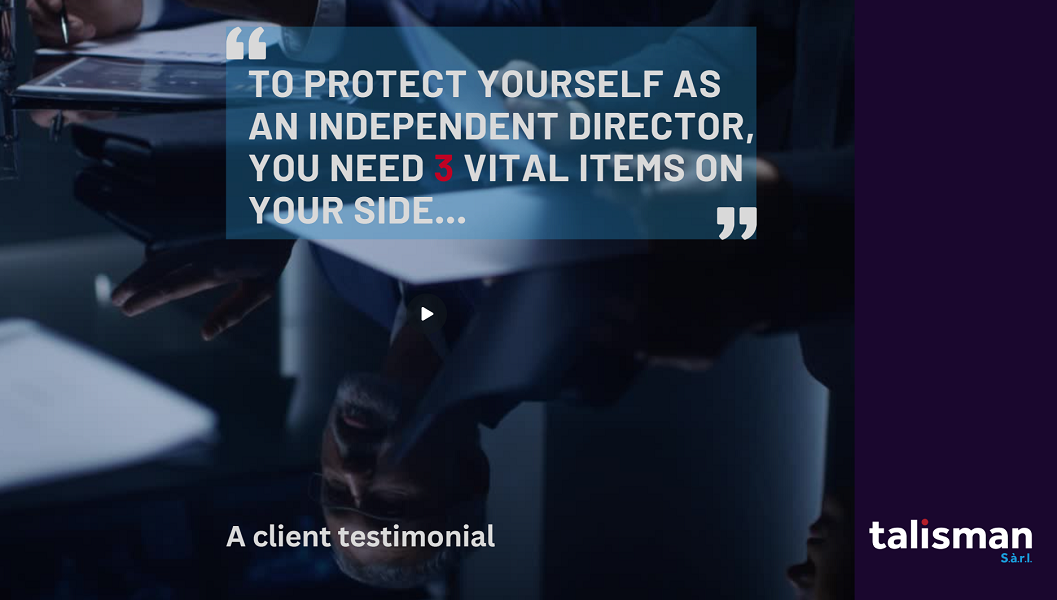 The Institut Luxembourgeois des Administrateurs (ILA) ran a training event on 3rd May: "So you want to be a Director – practical aspects to organise yourself as a non-executive director." This inspired us to create a list of some items to consider when undertaking ID/NED roles:

* Don't become so busy reviewing the risks faced at the organisational level, that you overlook your personal exposures.
* Establish that an entity Directors & Officers policy exists for each role you undertake, each year.
* Don't overlook ongoing insurance requirements such as ongoing Duty of Disclosure and notification of any potential claims.
* Informing the entity insurer of key information isn't just an annual event – it's continual.
*Consider an additional policy to protect your personal finances and reputation.
View our short film via our LinkedIn page – a long standing client has listed the three things you need to protect yourself as an independent director. We couldn't have written it better ourselves!