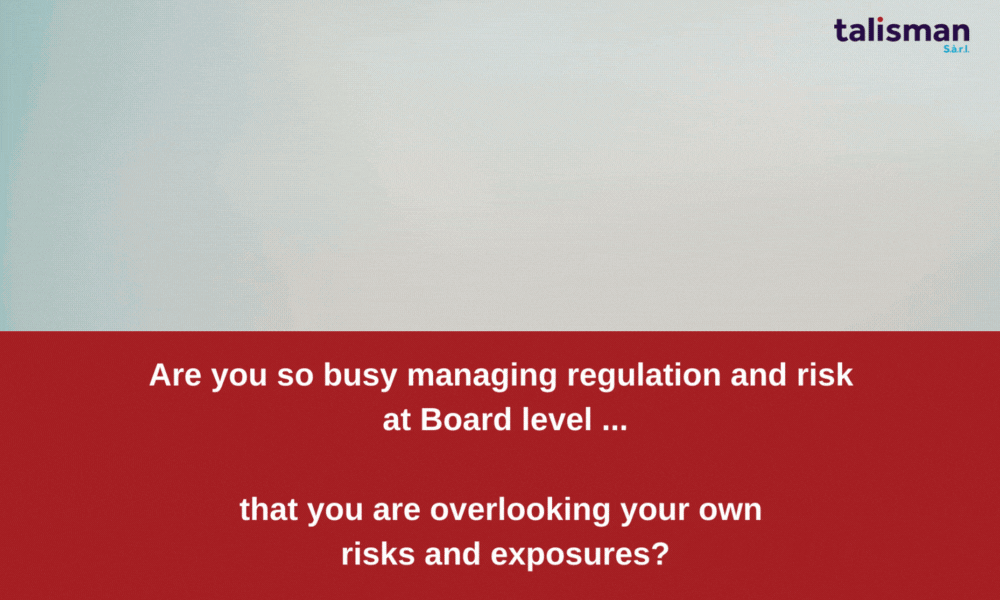 With increasing administrative and regulatory pressures on each INED's time, not having sufficient time to fully address one's own risks and protection is perhaps relatable to many.
With so many documents to process for every position held, reading each D&O policy for each appointment may not be top of your list.
But it should be a priority as lack of adequate cover could cost you personally – impacting your finances and reputation.
The Talisman survey of delegates at the 2022 ILA Directors' Day showed that 85% believe that the risk of a liability claim against directors and executives is rising in Luxembourg.
Yet, only 46% check each D&O policy that they have for each role they undertake.
If an allegation arose, how confident would you be that the commercial D&O policy would cover you? And would you have immediate access to independent advice about your personal situation should legal action follow?
Interestingly, only 7% of the survey participants were 'very confident' that the commercial D&O policy would cover them adequately. And many others also stated: "you never know until the claim hits…"
But waiting until then may well be too late to access the instant advice and support you need.
A Talisman Individual Executive Protection (TIEP) policy is designed to complement, rather than replace, your entity's policy. The insurance solution helps protect your personal wealth and reputation, and is compliant with Luxembourg regulations and law.
id Ship members can benefit from a 10% discount when they purchase a TIEP policy. Read about id Linked here. Talisman is an insurance partner of id Linked. We are pleased to offer id Ship members a 10% policy discount on the Talisman Individual Executive Protection (TIEP) policy. T&C's apply.
The sole purpose of this post is to provide guidance on the issues covered. It makes no claims to completeness and does not constitute legal advice with respect to any set of facts. The information it contains is no substitute for specific legal advice. While every effort has been made to ensure accuracy, Talisman S.à.r.l. cannot be held liable for any errors, omissions or inaccuracies contained within the document. Our Privacy & Regulatory information is within this website.
Source: Talisman survey at the 2022 ILA Directors' Day, Luxembourg.