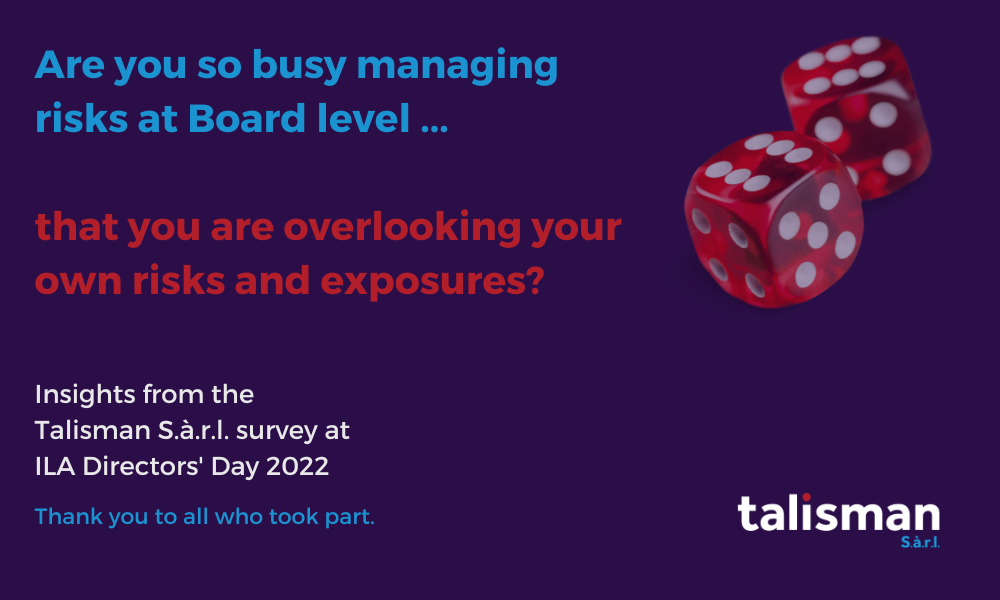 Are you overlooking your own risks whilst focusing on the risks at Board level? Our insights from the 2022 survey held at the Institut Luxembourgeois des Administrateurs (ILA) Directors' Day are interesting. Undoubtedly, the majority of those surveyed considered risks faced by directors & execs are increasing – yet less than 50% of participants check the details of every D&O policy for every role they hold. Understanding upfront what you may or may not be covered for is a vital step. Risks change every year, as do policies and their covers and limits.
For the survey insights please read our latest LinkedIn post here.
Source: Talisman survey at the 2022 ILA Directors' Day, Luxembourg.